Loading...
Great Western in Brighton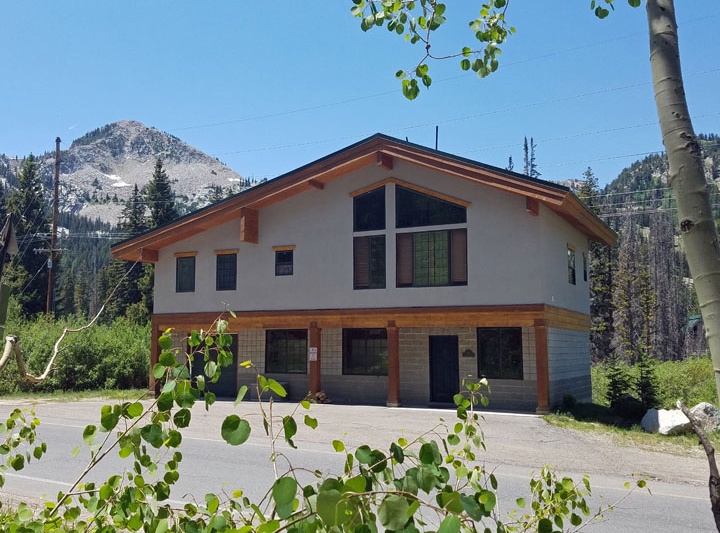 Bed Types: 1 King Beds, 4 Queen Beds, 1 Single/Twin Beds
Modern ski home at the base of Brighton Ski Resort; just a two-minute walk to the lifts. This spacious private home with vaulted ceilings on the main floor has stunning views of the Brighton ski area.  Great Western is a favorite with many of our frequent travelers. 

NOTE: Garage not available - used for CLC storage.

MAIN LEVEL:

-Living Room- Walk upstairs and find a huge, open living room with vaulted ceilings, deck access, a large sectional couch, and flat-screen TV! Relax on the couch and watch your favorite shows and movies during your downtime from the slopes.

-Dining Area- Our full-sized dining table has chairs for 6.

-Kitchen- Our well-stocked kitchen supplies all the necessary amenities you need to feed the family! We have a modern electric stove and full-sized fridge, as well as any cooking utensil you can think of, and enough plates/bowls/utensils for all your guests!

-Queen Bedrooms- You'll find two queen bedrooms on this level, each beautifully furnished and decorated. The comfortable beds all have warm, quality linens and blankets!

-Bathrooms- Two full bathrooms off of each of the queen bedrooms give an extra level of privacy and convenience for our guests. All stocked with towels, soaps, shampoos, conditioners, and hair dryers! Additional full bathroom downstairs with a shower.

LOFT:

-Find 1 king mattress up in the loft up a hidden ladder off of the hallway. Great for kids who want their own space to take over!

DOWNSTAIRS:

-Queen Bedrooms- You'll find two queen bedrooms on this level, one room has a queen on the bottom bunk and a twin on top.

-Bathrooms- One full bathroom downstairs with a shower.