Loading...
Powderhorn Suite in Solitude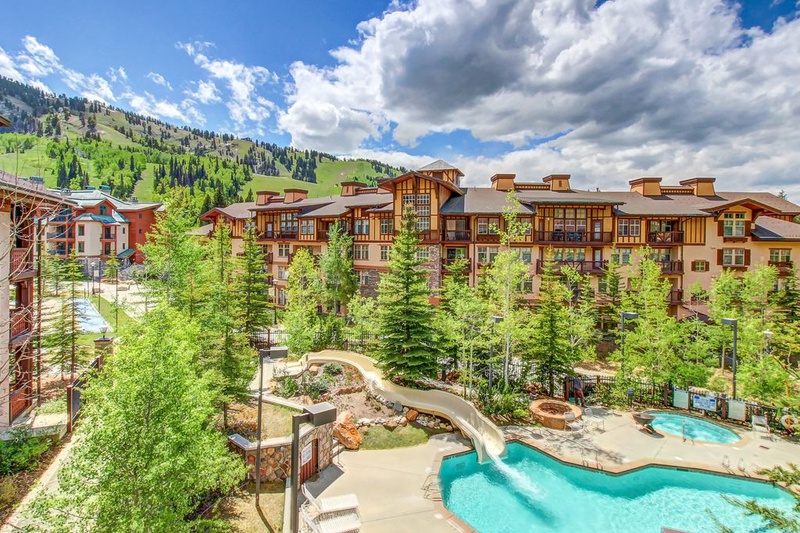 Bed Types: 1 King Beds, 1 Bunk Beds, 1 Sleeper Sofas
Important note: 4wd/awd and snow tires or chains are legally required in the canyon during winter months (November - April) to make it safely to the home.

Powderhorn Suite is located on the 3rd floor of the Powderhorn Lodge at Solitude - just a few minutes' walk away from the Apex Lift, as well as Solitude Village restaurants like Stone Haus Pizzeria and the Thirsty Squirrel.

The cozy living room provides a space to gather 'round the gas fireplace and watch a movie or enjoy a board game after exploring Solitude all day. The kitchen is stocked with appliances and tools that allow you to prepare a satisfying meal when not dining at one of the nearby restaurants, while the dining table and breakfast bar provide seating for all guests.

Reliable WiFi and access to Club Solitude's heated pool and hot tub are two more amenities our guests will enjoy. The building also houses 2 communal laundry rooms just a quick elevator ride away.

With one King-sized bed in the master bedroom, one Full/Twin bunk in the recessed "den", and a Queen-sized sleeper sofa in the living room, Powderhorn Suite provides the perfect space for a family or group of 4-6 to take full advantage of Solitude Resort and have a cozy retreat to come home to just off the slopes!