Loading...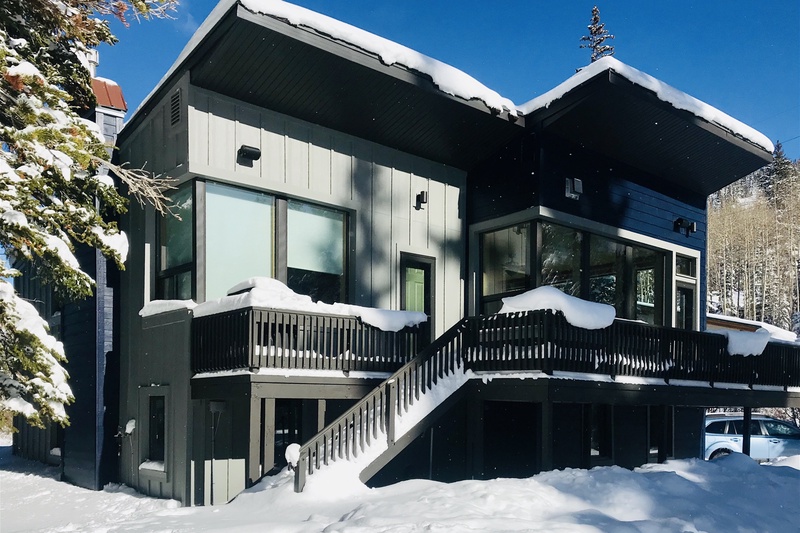 Bed Types: 1 King Beds, 1 Queen Bed, 1 Queen/Twin Bunkbed + Queen Trundle, 1 Sleeper Sofa
Important note: 4wd/awd and snow tires or chains are legally required in the canyon during winter months (November - April) to make it safely to the home.

The Slopeside Cabin is the perfect home for your ski or summer mountain vacation! Our lift-adjacent home is located across the street from the Great Western Lift at Brighton Ski Resort. The cabin has a great balance of being very accessible, yet private with mature trees and generous outdoor space. You can ski, hike, and enjoy the majestic scenery right from the front door.

Slopeside has all of the key items on your "must-have" list for a perfect ski vacation! The choice location allows you to quickly run home for lunch or a break and return to the slopes in no time. The close proximity to the ski lifts also affords guests a great view of skiing while relaxing in the living room or on the deck. With 3 bedrooms (6 separate beds- including 1 sofa sleeper) and 2 full bathrooms, Slopeside is an excellent choice for groups of singles as well as 1 or 2 families with kids.

The open and well-equipped kitchen is a wonderful layout for cooking with larger groups. The "chef" can flip pancakes and serve across the bar while taking in the views from the window-lined living room. Both the pool table and ping pong table get equal enjoyment in the course of a weeks' stay and provide hours of entertainment. To top it off, the living room's gas fireplace creates a focal point for those socializing into the late hours of the night.